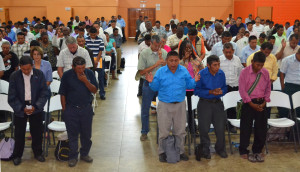 At our Feb. 29 general meeting the National Evangelical Association of Belize (NEAB) put forward Vice President Scott Stirm to present the NEAB statement on the new marijuana policy. First he gave us background and updates on the government's Decriminalization Of Marijuana Committee (DOMC). It started in 2012 with Doug Singh as chairman. It has eight members, only one of whom is against decriminalization. But that member—the head of the National Drug Abuse Control Council—is the most informed one. DOMC's report has paragraphs which concern the full legalization of marijuana. Apparently that is where this effort is heading. The Attorney General is now readying this legislation for a parliamentary vote.
NEAB leaders oppose DOMC's plan of decriminalization. It would have immediate serious impact on children and youth. Once penalties are lowered many more young people will try marijuana. Studies show that half of the youth who try marijuana will keep using it. Marijuana is now 15-30 times stronger than it was in 1970. Youth are making it even more potent by extracting its active chemical, THC, and using e-cigarettes to vaporize it. Such concentrated amounts deliver a knockout punch when inhaled. Why decriminalize something which has proven to disrupt crucial brain development in youth? We are encouraging all pastors and ministry leaders to sign the NEAB statement on this issue.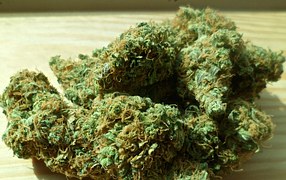 It reads: "Concerning the recent steps of Cabinet approval for 'Decriminalizing Up To 10 Grams of Marijuana,' the National Evangelical Association of Belize expresses its great concern over this move and considers this a step in the wrong direction for Belize. We believe that the present structure of decriminalization is, no doubt, an incremental step toward legalization. Our primary concern is the effect upon the children and youth in relation to the future development of Belize.
"We fully agree with and support the compassionate position of not wanting to 'mark someone's life' with a criminal record from a mistake. However, we strongly recommend the creating of an alternative track of reformation and rehabilitation after conviction with counseling, drug awareness training, and steps of reformation that, upon successful completion, a person's record could be expunged. In line with NDACC's recommendations, these mechanisms should be in place before pursuing decriminalization legislation.
"The Decriminalize Marijuana Committee cites numerous studies stating marijuana is not a gateway drug and is harmless. We cite just as many reputable international scientific studies proving the exact opposite! The DOMC official report contained strong and factual opposition to decriminalization, yet it seems to be disregarded.
"We call upon and urge the Cabinet and our Government to include within the legislation a firm "three strikes and you're out" type approach for repeat offenders. We wish to express our strongest concern that the present structure of decriminalization is a wrong step in a wrong direction. The reduction of consequences for a behaviour will only increase that particular behaviour. Don't lower the bar on consequences, but yes, create an alternative compassionate track of reformation and rehabilitation."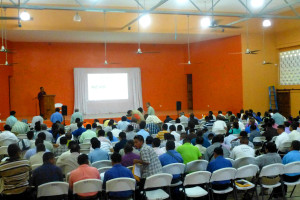 At our meeting everyone had the opportunity to sign this NEAB Statement on Decriminalizing Marijuana. Hundreds did. We will circulate it further and then present it to Prime Minister Dean Barrow. He plans to meet with our national and district chapter leaders in the early spring. To join the ranks of those signing our NEAB statement on marijuana, send an email to bzevangassoc@gmail.com stating your name, Church or Ministry, and City/Town/Village. We'll add you to the signature sheets "in absencia" for our NEAB Statement on Decriminalizing Marijuana. Together let's make our voice loud and clear!
Read more about the nationwide actions that NEAB is planning…
BPN articles related to NEAB statement.
Related sources for NEAB statement.
Effects of Cannabis: Wikipedia
Hundreds of signatures for NEAB statement.